WHAT ARE SOLAR LANTERNS FOR CAMPING?
Solar lanterns are lighting components that convert the sun's energy into power. They typically have a solar panel, battery, charge controller, an inverter and an LED light source. These components are used to power up the internal batteries which will store the power for later use.
Solar lighting components are taking over the camping light industry. They are safer than candles or kerosene lanterns and have become fairly inexpensive. This renewable source of energy is less costly then battery operated lanterns and environmentally savvy as well. And, solar lighting can literally be used anywhere while camping. Here are just a few of the many uses of a solar lantern.
Campsite lighting
Light for your outdoor dinner table
Keeping your hiking trail lit to avoid falling or tripping
Adding light to your tent
Light for that discreet bathroom bush by the campsite
Types of Solar Lanterns
Solar lanterns are typically broken up into two categories, Fluorescent and LED. We will focus on the LED camping lanterns. Many are used for camping; however, they can be decorative as well. Some even come in strands or jars. The decorative type can be used for ambiance lighting and typically are not as bright as the ones designed for camping. Uses and types of solar lanterns include the following:
Decorative home decor for indoor and out
Garden lighting and our door patio areas
Power outage or emergency situations
and of course camping and campsite usage
We are going to focus on the solar camping lights and the best options for camping but first lets educate ourselves in lighting lumens and get specific recommendations on how much light we actually need.
Benefits of Solar Lanterns
The maintenance costs are zero. In most cases the internal batteries will outlast the product it self. If not many solar lanterns will have the a replacement battery.
Easy to find what fits your needs with all the options to choose from.
It's cheap to use, pretty much free, as it gets its power from the sun. Non rechargeable batteries have become expensive.
Many are constructed for durability to last under camping conditions.
Very simple to use without any technical knowledge.
Clean and safe, led lights give off very little heat and of course have no gas fumes.
Lighting Lumens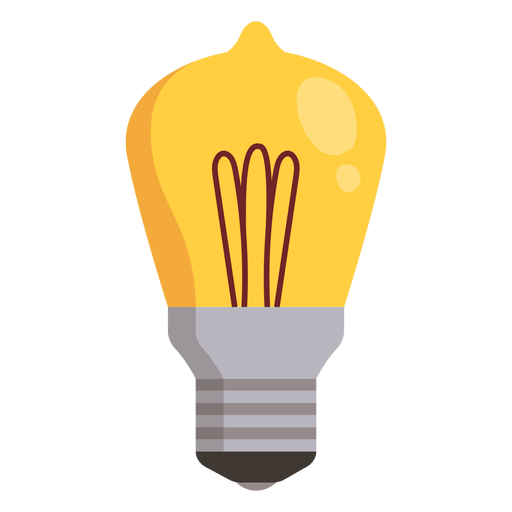 Lumens are how much light the solar lantern puts out. A lumen is a scientific measurement of brightness. Most of the camping solar lanterns used bright white LED bulbs and the lumen you will need is 40 lm (lumen) or more to get enough light for use. Other lights come with a lower lumen, this is for decorative purposes or to add an ambiance to the area. As a camper, you will be using your Solar lantern to see and not for decoration purposes. It would be pretty disappointing to get the wrong one.
Realistically you need 50-100 lumens to hike during the evening. A headlamp would probably be a better solar solution for this as it would be easier to use. But, a solar lantern is an option. For the lighting up of a tent well, you are looking for 100 lm and lighting up a picnic table is around 200 lm. Light up a large campsite is 300 lm but preparing for dinner can be lower 20-40 lm. Try to avoid buying lights that don't have different lighting options. This can help save the life of the battery. Many come with different levels of output.
50-100 EVENING HIKE LUMENS
100 EFFICIENT TENT LIGHTING
200 PICNIC TABLE LUMENS
300+ LARGE CAMPSITE LUMENS
Rechargeable power banks – Educational information
Lanterns aren't just for lights either.  There are many options that can be used as a rechargeable power bank as well.  This is a great option to keep in the car for emergencies as well as for camping.  Many fold up so small that they could easily be carried in a purse or bag as well. Finding that perfect lantern for every situation has never been easier.  We hope that you have enjoyed our selections and found something that is perfect for your needs.
Thinking about how you'd use the light is important. Some people would only need it to travel to the bathroom, as the fire will put off enough light to see around camp.  Others prefer not to make a fire and need a light for reading and cooking. If you enjoy hiking at night, then a bright option is in order. And, if hiking, you may want to consider a headlamp instead, as it is easier to see with.
Most of these options are not only great for camping but for power outages as well. Keeping your camping light in a safe spot can always come in handy in the long run. Power outages can happen at any time for a variety of reasons.  Although inconvenient, they usually are not harmful. But, having a light in the bathroom, where there may not be any natural light is important. Many of these lanterns are perfect for that.  As, most give off 360 degree of light illumination, rather than the direct flashlight style light.
Practicality and Material
Other factors that are important when looking for solar camping lights is how practical it is. After all, it's going to be banged around in a solar backpack or packed away with all the camping gear. Something fragile shouldn't even be considered. But, there are many options out there that are very rugged in design. There is nothing worse than getting to the campsite with a broken lantern. So, ensure you find one that will fit your needs. And, pay attention to how long the light illumination will last. Many solar lanterns for camping will last hours into the night, just keep in mind what your plans will be for your solar lantern.
Cheap solar lanterns most likely will have lower quality components, leaving you with a less than satisfying experience. The solar panels and led lighting components are usually where manufacturers will cut corners to lower the cost of the solar lantern. Thin cheap wiring are other ways to cut down on costs as well. If the outside cracks or gets broken, these wires can easily be messed up. Getting something that is rigid and made for camping will be your best option.
What is the average lifespan of a Solar Lantern?
The lifespan of a solar lantern for camping has an average of two years. However, it really does depend on how often you use the lantern.
Some camping lanterns can last for years as long as they are well maintained and the solar panel is kept clean and free from damage. The LED components in the lantern can last up to 30 years. So, it really is dependent on the solar panel and quality of battery that determines how long that will continue to transform the sun's energy into power.
Battery Life
The battery life is important to keep in mind. After all, you don't want to run out of light before you are ready and most lanterns cannot be plugged in or powered up by another source. So, we suggest that once you get the lantern home, set it outside to charge and test it out. This will allow you to know first-hand how long that battery will last. The Manufacturers typically will tell you a set amount of time but the average is 8-10 hours.
The type of battery is important as well. Keep in mind they all need some sort of power. But, some come with batteries that are hard to find in a pinch. This is not ideal for camping. As sometimes the resources are limited. Getting one that can take simple AA or AAA batteries is most ideal for camping.
Finding a lantern that takes batteries helps in emergency situations. Should you run into a string of cloudy days or too much shade to charge. Being able to swap out the batteries for more power can be handy. Also, some lanterns will take another energy source besides just the sun. These are nice as well. Keep in mind, you know how you camp and the terrain you are most likely going to be on. Use some common sense when looking at the different options and you should be fine.
Is my Solar Lantern for camping water proof?
Most solar lanterns are made to be outdoors, so yes, most can get wet. But, ensure when looking for a camping solar lantern that you do check to see if it is water tight. After all, when you are camping, things do tend to get wet. The dew at dusk and morning, for example, can get them wet. And, there's always rain storm that seams to come out of no where!
What about a cloudy day?
A cloudy day isn't the death of a solar lantern, but it's not ideal. Since it gets its charge from the sun, it's important that it remains in the sun if at all possible. It will still charge on a cloudy day, but much slower than that of a sunny day. While you enjoy your lunch under the nice shade tree, allow the lantern to bask in the sun if at all possible. This will ensure it'll get the proper charge it needs. Cloudy days will not always allow it to charge completely. This should be taken into consideration when purchasing. If you live where there are lots of cloudy days or tend to backpack and camp where there are a lot of trees, perhaps purchasing more than one camping lantern is a great option as well.
2020 Solar Lanterns For Camping Products
1

SUAOKI foldable Clover Style lamp
This popular solar camping light can be charged using the on-board solar panels or a micro USB port.  It offers three brightness levels and a simple hook at the top for hanging over head or in a tent. And, it's built in added safety stripe ensures that it will not overcharge or over discharge keeping things stable.
This is a little but powerful light however, it only lasts about 3 hours. This isn't a light that will go on for hours on end as do some of the various other solar light options.
Other features are:
3.5 hours to full charge using the micro usb port
Three individual solar panels
3 light modes for convenience
The light will work while it's plugged into the charger
Would work with a phone charging bank
Hidden hanging hook to use over head
Foldable and collapses down to take up minimal space
Sturdy Construction

2

Aidier Solar Camping Lantern
The Aidier is a super compact solar camping light alternative. If your short on storage space the Aidier is going to be at the top of your packing list! Offering 10 bright LEDs and two charging methods via solar and usb. These little guys are packed full of features to surely offer you a great solar camping light option.
Here are some of its key features:
Waterproof! Submerge it into a pool for under water lighting!
Dual charging methods with solar and usb
1000 mah power bank for charging your devices
100 hours of run time on its lowest light level
90 lumens of light
Magnetic!

3

AGPTEK Solar Lantern
This lantern has 5 various ways to charge it, which is perfect for those longer camping trips that may have a few cloudy days.  It has a decent lumen of 240 on high and 120 on low and with run time being 12 hrs. and 20 hrs. respectively.
The AGPTEK Solar lantern is not weatherproof, so it will need a plastic bag.   It doesn't get hot, as it is powered by LED lights. It's a bit bulky for backpacking but perfect for camping. It does not collapse or fold down and it's a bit heavy at 1.8 lbs. But, the battery life certainly makes up for some of this.
Some of the key features are:
Long battery life, up to 20 hours on the low setting.
5 different ways to charge
Can use as a Powerbank to charge other devices
Great for Emergency Kits!
Rugged Construction
4

LuminAID PackLite 2-in-1
Looking for durability? The LuminAID is here! WATERPROOF, SHATTERPROOF, and DURABLE
The LuminAID was choosen for our list because its very different then many of the products on our list. Its body expands to offer a great lantern lighting shape, and collapses for portability when hiking or backpacking. Its large power bank offers large amounts of recharge options for your smart devices.
Some of the other features are:
2000 mah power bank
150 lumens of lights at 50 hours run time in low mode
2 ways to charge via solar and usb port
Super light weight inflatable body
Super rugged TPU

5

Mpowerd Luci Outdoor 2.0
New model for 2020 the Luci 2.0 is a super light weight durable and collapsible solar lantern. 2.0 has many new features to provide longer lasting light than its predecessor. More light mode settings and collapsible body housing that closes all the way down to 1 inch thick.
7 hour direct light charge for a 24 hour run time
10 cool white leds provide 75 lumens of light
4 lighting modes available
Adjustable strap for mounting to a backpack
4.4 oz of weight

6

Operkey camping lantern
The Operkey lantern is a great option if your looking for more of a flashlight style lantern. It can be setup to stand on a table top or used just like a flashlight with its integrated hold strap. The directional light on the bottom is perfect as a spot light for night hiking on wilderness trails. its rugged design also insures that if you happen to drop it you won't be stranded on the trail with a broken light to find your way back to camp.
Here are some of the key features of the Operkey
2 in 1 table top lantern or flashlight
1800 mah offers 12 hours of run time
Upgraded COB led lighting offers brighter lumens
Dual charging methods with solar and usb
150 lumens of light

7

Tansoren 4pack solar camping lantern
 Similar to the Operkey in design, the Tansoren offers some differences. The internal battery supply are 3 AA rechargeable batteries
Easy to change 3 AA rechargeable batteries
USB port can charge your smart devices
8 hour run time
Military grade plastic housing
Waterproof