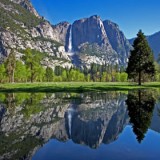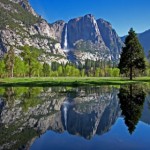 A backpack that can charge your devices with solar power can be a useful thing to have around in a variety of situations. Blackouts, long trips into the wilderness, or even just your daily commute can expose you to enough sunlight to justify getting one. It can help you cut the overall cost of your electric bill, as well as reduce your carbon footprint wherever you charge your devices. It's handy and environmentally friendly!
You might think that lugging an entire solar panel on your back the whole time will be a pain, but the fact is that solar power technology has evolved much in recent years. Solar panels of today are small, thin and durable enough to be produced in compact sheets, while still retaining the ability to absorb sunlight. Converting this sunlight into readily useable power is also a strength of solar technology today, and can best be seen in a solar charging backpack.
Mechanism of Operation
The gadgets you normally carry around to survive in today's technologically dependent world can end up costly in more ways than one. Not only will the initial cost of the device be hefty, but the fact that it will need to be charged regularly will mean that your electric bill will also take a toll on your finances.
If you own a car or commute, then those costs alone can also factor into your daily budget. The cost of gasoline, car maintenance, and other parts needed to keep your car running can almost be comparable to the amount of money somebody spends to commute, and vice versa. Add that to your daily utility and electrical bills, and count just how much money you have to spend to survive.
Investing some money into a good solar charging backpack can be something to consider. If you travel a lot, whether around the city, on airplanes, or on trips to the outdoors, your precious gadgets will still eventually need charging. The solar backpack can keep your devices charged, as well as snugly packed for safety.
Think of how you can keep your devices charged and ready when you have a solar backpack around:
On your commute to work, you can keep your bag constantly facing the sun in order to provide constant power to your devices. Fumbling around in your bag can be done beforehand to minimize the hassle of storage and charging preparation.
A car ride to work in the glistening sun can also be a good situation to have a solar backpack in. So long as you are in the car too, leaving your solar charging backpack in the back seat of your car to absorb sun rays can charge up your precious gadgets, if your car outlet is already taken.
A trip outdoors is another go-to situation where a solar charging backpack may be useful. As you trek through the woods, camp out in an open space to rest and leave your backpack to bask in the sun, providing your GPS and navigation devices with valuable and natural solar power.
When the power at your home goes out in the middle of the day, you can even chuck some of your gadgets into your solar charging backpack to get some juice. Keep connected with your friends, family, and the internet with constant power from the sun.
There are probably many more ways to use a solar charging backpack than these. Even if you live and work on the graveyard shift, you might be able to find some way to use a handy device like this. Your imagination doesn't have a price on it, after all.
Not Just Backpacks
Solar panels have evolved so much in recent years that they aren't only attached to backpacks; they can be attached on other bags as well. Sling bags, purses, and other kinds of baggage can have solar panels rigged up on external areas in order to power your devices. You'll never be without power again with a solar charging backpack, or even something similar.
Solar charging laptop bags can also be a great gift idea for the computer-dependent traveler. With an inherently flat profile, the laptop bag has a large, flat face perfect to mount a solar panel on. Since the face of a laptop bag can fit a rather sizable solar panel, a laptop battery will receive sufficient power, so long as the carrier stays in the sun for long enough.
You don't need to have solar panels plastered all over your backpack either; a simple portable solar charger will do. Something small enough to fold up and chuck in your bag like your gadgets can also come to mind. Unlike a solar charging backpack, however, many portable chargers do not come with batteries that power devices without the sun.
Will I Need a Solar Backpack?
People who live in cloudy areas, may not be able to utilize the solar charging backpack to full effect. If you live an area bombarded with more snow than sunlight, then you might have trouble finding a good place to use it when you need it. It is definitely not for everybody. A solar charging backpack can help you cut costs past the initial investment, if you are constantly on the move, or if you are imaginative enough to find more places to power it than the sun.